Why intrapreneurship?
Radical change isn't a naturally occurring element in organizations. Unfortunately, without change, we face stagnation and ultimately decline – whether it be companies or societies. We grew interested in how corporate change arises, realizing that at some point - someone set the wheels in motion. Who is this someone? Why don't all change agents step out of the box and establish own new entities? Our quest led us to establishing the award Intrapreneur of the Year in 2009 (see below).


What is intrapreneurship?
We all know what an entrepreneur is – a creative individual who effectively realises his or her idea through founding their own business(es). Entrepreneurs are easier to spot, and are often synonymous with their creations. Intrapreneurs, on the other hand, tend to be more concealed in their organisations.
Intrapreneurs and entrepreneurs share a boldness, a drive to succeed and a creative spirit. However, entrepreneurs are to a higher degree motivated by independence and a sense of "I could do this better myself", while intrapreneurs feel energised when they identify and realise new paths to success on behalf of their current employer.
The intrapreneur is bilingual and has the capacity to navigate in the political and entrepreneurial dimensions with ease. By doing so, intrapreneurs are able to tirelessly direct their efforts in the direction that is best for the organisation.
Intrapreneurial activity, on an individual level, can be summarized as a combination of commitment, creativity and business acumen. It's about pushing boundaries and investing in what's around the corner.


Is intrapreneurship teachable?
We believe so.
The diligent evaluation of hundreds of award nominees, and their organisations, has over the years provided us with a solid knowledge base on the mechanisms – and results – of intrapreneurship.
In order to succeed in creating an intrapreneurial environment, you need to encourage your employees desire to make a difference and maintain a high level of perceptiveness. The challenge lies in finding the perfect balance between anarchy and bureaucracy.
Ideally, organisations succeed in identifying their intrapeneurs early, and provide them with the space, encouragement and sponsorship they need to "work their magic".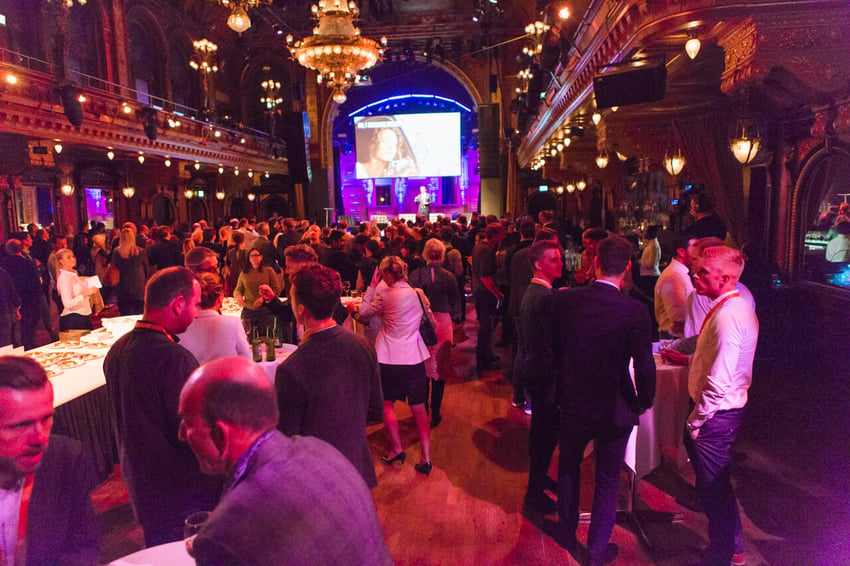 The Intrapreneur of the Year
Talentia founded the award Intrapreneur of the Year in 2009.
The winner needs to have demonstrated "extraordinary ability to discover and push through new ideas, and organizing resources to achieve results beyond the ordinary." An Intrapreneur drives the development of the organisation he or she works for, but has not founded. The Intrapreneur has the drive, ability and courage to lead questions that are not always on the company or organisation's official agenda.
In 2017, the event was held in co-occurrence with the global Intrapreneurship Conference at Berns Salonger in Stockholm.
Information about Intrapreneur of the Year 2018 will follow.
An experienced jury bases their judgment on the following five aspects in their deliberations:
Originality - contributes with new ideas and solutions (technical, social, commercial or financial)
Lateral capability - connects people and resources across borders within and outside the organisation
Operational capacity - implements ideas and projects, is a catalyst to action
Business acumen - commercialises ideas, sees the business benefits and is responsive to the market
Endurance - completes their work and does not give up in adversity

Nominees need to fulfill the following criteria:

• Have at least three years of work experience after graduating from university
• Have worked in the same organisation for at least two years
• Judged for work at least partially performed in Sweden
• Judged for work done after 2011
• Be employed by, a company or organisation with at least thirty employees
• Not be the founder of the company or organisation he or she works in
Curious?
Would you like to learn more about the prize, release intrapreneurial activity in your own organisation - or recruit intrapreneurial talent? Please get in touch: klas.karlsson@talentia.se or +46 707 31 44 89.